Story By: Spencer Porden
The Sheridan County Chamber of Commerce presented their "2018 Awards of Excellence" during their monthly Chamber Luncheon on Wednesday.
The "Spirit of Sheridan" award, an award for a business or individual who volunteers countless hours for the betterment of the community, was awarded to Amy Albrecht.
Sheridan's Advocacy & Resource Center won the "Key Service" award, for a non-profit organization that has made a significant impact in Sheridan.
Whitney Benefits was awarded the "Strength of Sheridan" award.
The "Small Business Award" was presented to Landon's Greenhouse, and the "Large Business Award" went to Kennon.
Sheridan's 2018 Business Person of the Year was Jessica Garrelts, who is the owner of the Cottonwood Kitchen & Home store, which is now located in the old J.C. Penny's building on Main street.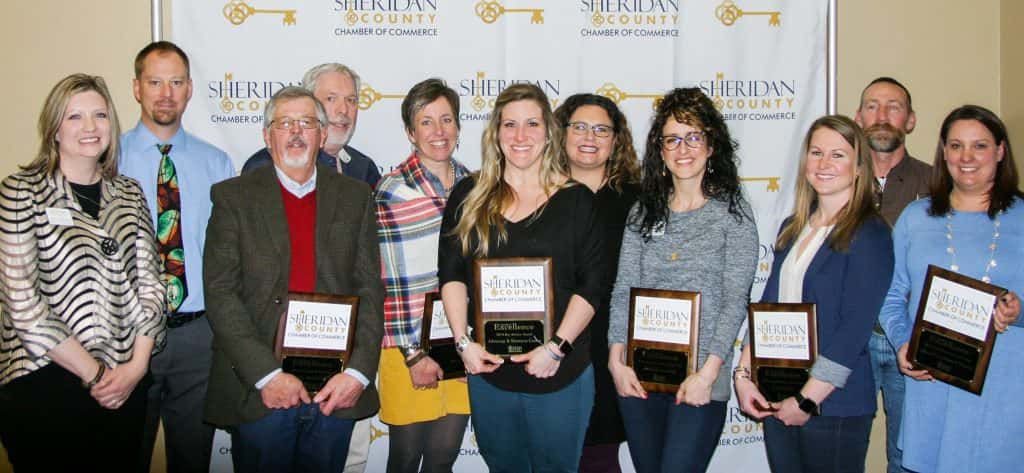 ---