Story By: Spencer Porden
The Kinnison Concert Hall stage in Sheridan College's Whitney Center for the Arts will echo the sounds of the 60's and 70's this weekend. The Whitney Center Jazz Orchestra will present the first ever "Boomer Big Band Bash" on Saturday night.
Dr. Eric Richards, who is Director of Bands at Sheridan College said the concert will feature music from the "baby boomer" generation, reinterpreted in a big band jazz setting.
The concert will be at in Sheridan College's Kinnison Concert Hall on Saturday, February 16th, beginning at 7:00 P.M. Tickets are $25 and can be purchased at the door, or online: HERE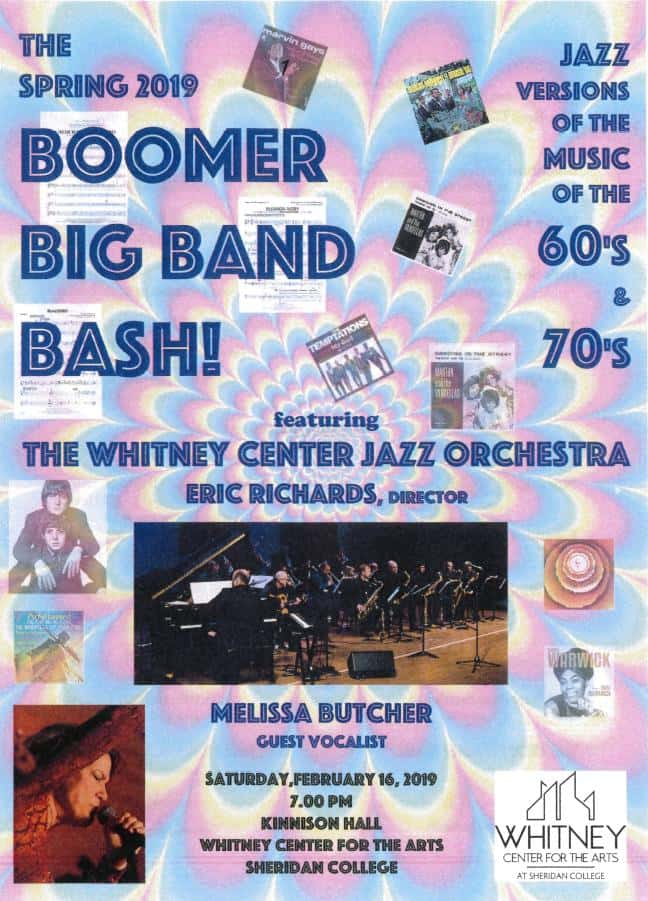 ---