Story By: Spencer Porden
The Sheridan Community Land Trust (SCLT), in partnership with Black Tooth Brewing Company, is aiming to raise a total of $20,000 in just two hours to help support trails and outdoor recreation in Sheridan County.
Chris Vrba, Director of Marketing and Development for SCLT, said the idea originally began as a way to gather comments for the U.S. Forest Service on the proposed Red Grade Trail System Expansion.
Vrba said that after they organized the "Comment Party," SCLT approached a donor in the community who offered to match the donations, dollar for dollar, up to $10,000.
The "Community Pint Night & Red Grade Trails Comment Party" will be at Black Tooth Brewing Company on February 26th from 5 P.M. to 7 P.M.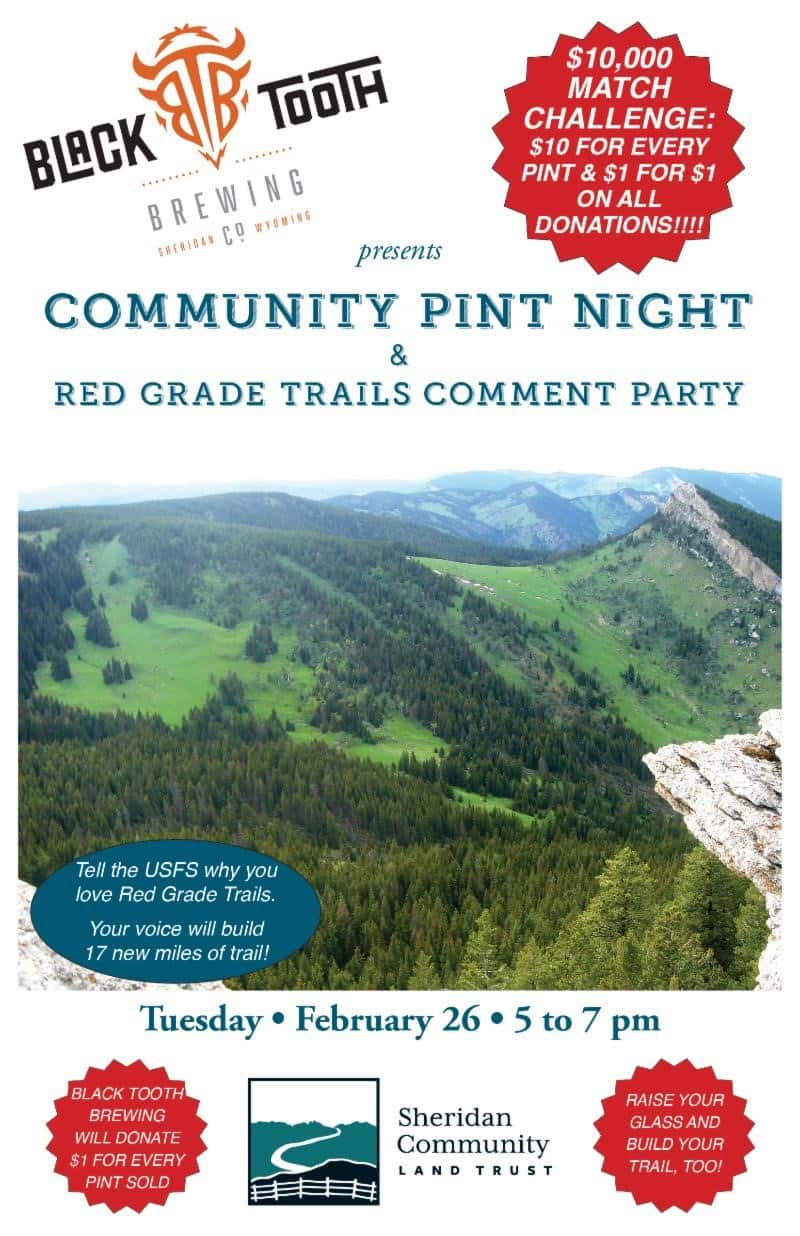 ---