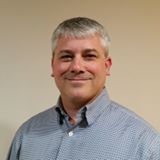 Sheridan Mayor Roger Miller is pleased with the progress of the North Sheridan Interchange Project.
A guest on the KBBS Morning Show, Miller sees the project generating new business growth at the north end of the city…
A collaboration between the city and the Wyoming Department of Transportation, the project involves the reconstruction of Main Street and a new interstate diamond interchange.
Miller sees the interchanges as an attractive gateway not just to the city but to the state…
The project is scheduled for completion in 2019, but according to the Mayor it is approximately a year ahead of schedule.
---