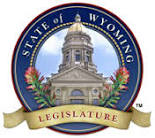 The statewide lodging tax proposal was defeated this week in its third reading in the Wyoming Senate.
The vote was 19-7 on Monday with three senators abstaining due to a possible conflict of industry
HB66 included a 5% lodging tax that would've generated an estimated $19 ½ annually for Wyoming tourism.
A fifth of that amount was to be available for special projects throughout the.
Proponents of the bill foresaw a substantial increase in tax revenue from out-of-state travelers who visit the state's tourist attractions.
Those opposing the legislation believed the tax would unfairly burden Wyoming residents who travel the state year-round attending sporting events.
---