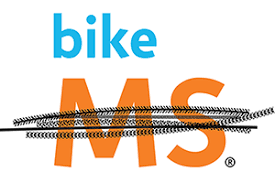 Close to 300 bikers pedaled hundreds of miles between Sheridan and Buffalo AND Sheridan and Dayton to support the fight against multiple sclerosis.
While the dollars raised has not been determined, last year's Bike MS Big Horn Country Classic raised approximately a quarter of a million dollars.
Perhaps the success of the event can be credited to how well the classic is organized.
Rev. and Dr. Bob Miller commented on the event…
The cyclists enjoyed two days of gorgeous weather and scenic beauty in their efforts to fight the debilitating disease that affects one in 350 Wyoming residents.
---