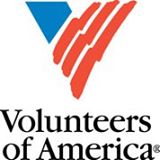 Volunteers of America Northern Rockies (VOA) contributed $400 worth of new bike helmets to the Bike with a Cop program in Sheridan.
The Bike with a Cop program benefits children in Sheridan in many ways, including; creating a positive interaction with kids and police officers, teaching bicycle safety and bicycle etiquette, as well as getting kids out of the house to do something physical.
According to Officer K. Howard Fitzpatrick of the Sheridan Police Department, there are currently 16 kids signed up, and about half of them didn't have helmets, but thanks to VOA, they have them now.
The program is open to children from sixth grade and up and meets once a week.
Any parents or kids with questions can email Officer K. Howard Fitzpatrick at hfitzpatrick@sheridanpolice.com or they can call him at the police department at 1.307.672.2413.
---