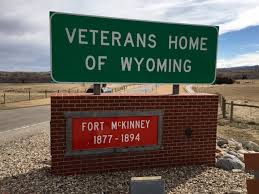 HB82 on the skilled nursing facility for veterans reached the Senate floor Monday.
A contingent of Buffalo leaders once again lobbied for the Senate to look favorably at Buffalo for its location.
The amendment favoring Casper as the location failed in a Senate 8 to 18 vote on the first reading.
As it stands, the facility will now be built at Fort McKinney.
---