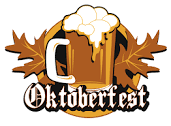 Winners of the home brew contest at last weekend's Buffalo Chamber of Commerce Oktoberfest have been announced.
A decent crowd braved the cold and wet weather for the home brew and a little fun.
Clay Stoner won top honors for his "Best of Brews" Pale Ale.
Stoner also had the top Stout, and Wheat beers, competing with eight other brewers.
Other winners were Mike Sullivan who was named the "People's Choice Award" for a Coconut Pineapple Pilsner.
Eric Mangnuson, Josh Oberlander, and Thomas Ellis were also recognized for their brewing efforts.
All told, there were 20 different beers judged at the contest.
---