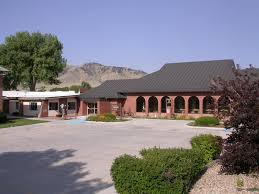 The Johnson County Commissioners and the Buffalo City Council each voted to support a Johnson County Healthcare Center's Memorandum of Understanding relating to the VA skilled nursing facility should it be located in Buffalo.
The MOU was proposed during Monday's public meeting and would provide for the hospital's need to seek a higher tax levy if it is "adversely impacted" by the proposed facility.
During the Commissioner meeting yesterday morning, Assistant County Attorney Barry Crago suggested that the document should include a qualifying statement that the MOU would not bind or encumber future boards…
Since the location of the facility is still in question and its completion is still three to four years away, the MOU appears to be simply a promise to work together should Johnson County be selected as the location.
---