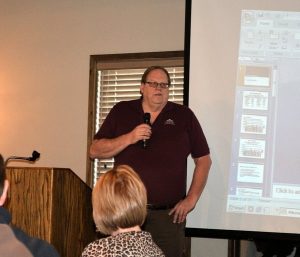 During a guest appearance on the KBBS Morning Show yesterday, Buffalo Mayor Mike Johnson clarified the city's stance on sanitation services now that the city will be responsible for all collections after Scott Gruntmeier's Bald Mountain Sanitation permit expires at the end of this month…
The Mayor is intent on hearing from those commercial customers that will soon be returning to city collection services in the near future.
Work has once again resumed on the final piece of Buffalo's Lobban Avenue Project.
Buffalo Mayor Mike Johnson, while praising Simon Contractors for the excellent work on the road project that began in the early spring of 2016, detailed how late fees will be charged for work that was supposed to be completed by last November…
The railing on the cantilevered walkway along Clear Creek is the part of the project and Johnson spoke of the delay involved in its completion…
The total cost of the project was expected to be $3.2 million.
---