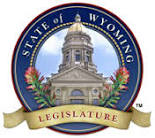 HB194 will also be signed into law today.
The bill provides for air ambulance transport coverage under Medicaid as emergency air travel can costs tens of thousands of dollars and the bill's intent is to "limit" the cost for those life-saving transports to the recipients.
However, Senator Dave Kinskey believes the bill may actually limit the availability of emergency medical air travel…
The law will become effective April 1st of next year.
---