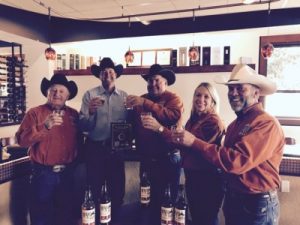 WYO Rodeo Whisky was awarded a silver medal at his year's Whiskies of the World Awards that took place in August.
The Whiskies of the World Expo is one of the largest and most popular whisky tasting events in the country and the results were announced late last week.
According to its website, the competition is judged on a 100-point basis, concentrating on appearance, aromatics, flavor, mouthfeel and finish.
Big Horn Spirits in Big Horn worked with Sheridan WYO Rodeo to register a 12-year-old Ultra-Premium Canadian WYO Rodeo Whisky in June of this year.
According to the WYO Rodeo website, royalties from the sale of the whisky will support local businesses and ongoing economic development in Sheridan.
---