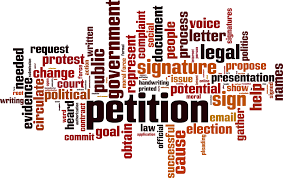 During tomorrow's Third Thursday in Sheridan, local members of Wyoming Promise
will be asking voters to sign a petition in an effort to get "dark" money out of
politics.
The group is concerned that corporate and special interests have
captured Congress and other legislative bodies through large campaign
contributions, and want to do something about it.
The organization is joining the statewide effort of Wyoming Promise to get a
citizens' initiative placed on the November 2018 ballot so that Wyoming
citizens call for an amendment to the US Constitution declaring that corporations are not people and money is notspeech.
The table with petitions to sign and information on how to help with the
effort will be located across from Brian's Boots at this week's upcoming
Third Thursday event.
To date, 19 states have enacted measures calling on Congress to propose
an amendment overturning _Citizens United_.
Both Colorado and Montana passed ballot measures in 2012 by wide margins (nearly 75% in favor),
calling for that amendment.
Citizens' groups in least five other states, including Wyoming, are now organizing initiative drives to push that number even higher.
---