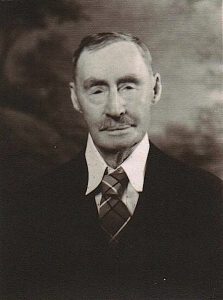 The historic "Wagon Box Fight" was re-enacted on Saturday afternoon in front of an unusually large crowd of attendees.
More than 70 of those witnessing the battle re-enactment were there for one specific reason… to honor their ancestor, William Holmes.
Jonell Holmes Derr and Nancy Nauman explained the large contingent of relatives to Big Horn Mountain Radio…
The large Holmes contingent enjoyed the "battle" between Native American warriors on horseback and US Army soldiers who were fighting back behind reconstructed wagon boxes.
According to Derr, the young descendents may be returning when the battle is remembered years from now…
Fellow relative Nancy Nauman, family members traveled to Fort Phil Kearny Historic Site for the event from at least 6 states and as far away as Kentucky and California.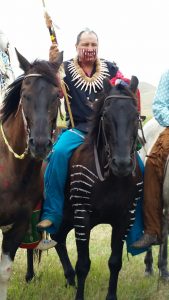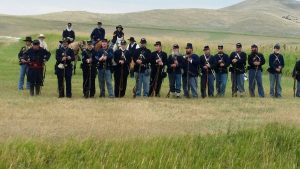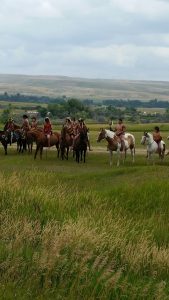 ---