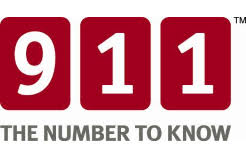 Text to 911 is now available in Johnson County.
Flo Gullick Senior Dispatch Supervisor with the Johnson County Justice Center provided an overview of the alternative to text and not call in case of emergencies…
The ability to text to 911 is available to wireless customers of Verizon, AT&T, Union Wireless, and T-Mobile from any location within the county.
Gullick told the mayor and council that one more benefit to texting is that it can often be delivered in some areas where calls might fail due to limited service.
---