Story By: Spencer Porden
Four of Sheridan's state legislators summarized the 2019 Wyoming State Legislative Session at the Sheridan County Chamber of Commerce's Legislative Update during their monthly Chamber Luncheon on Wednesday.
Legislators present were Representive Mark Jennings, Representive Mark Kinner, Senator Dave Kinskey and Senator Bo Biteman. Representitive Cyrus Western was unable to attend due to a previous engagement, and Representative Richard Tass was unable to attend due to the incliment weather and road closure.
According to the legislators, of the 720 bill requests during the session, only 191 bills advanced to the Governers desk, 99 from the House and 92 from the Senate.
Rep. Jennings recaped all the bills he sponsored in the house, of which three died and two were signed into law. The two signed into law were House Bill 155 and House Bill 157, which help courts make decisions regarding gaurdianship rights.
Senator Dave Kinskey reported that during the legislative session, the State Legislature "successfully killed every proposed tax measure," which included the proposed income tax on large corporations, and the proposed statewide lodging tax.
Kinskey also added that one of his top priorities for next year's session will be to simplify the state budget.
This was the 65th Annual Legislative Recap that has been held by the Sheridan County Chamber of Commerce.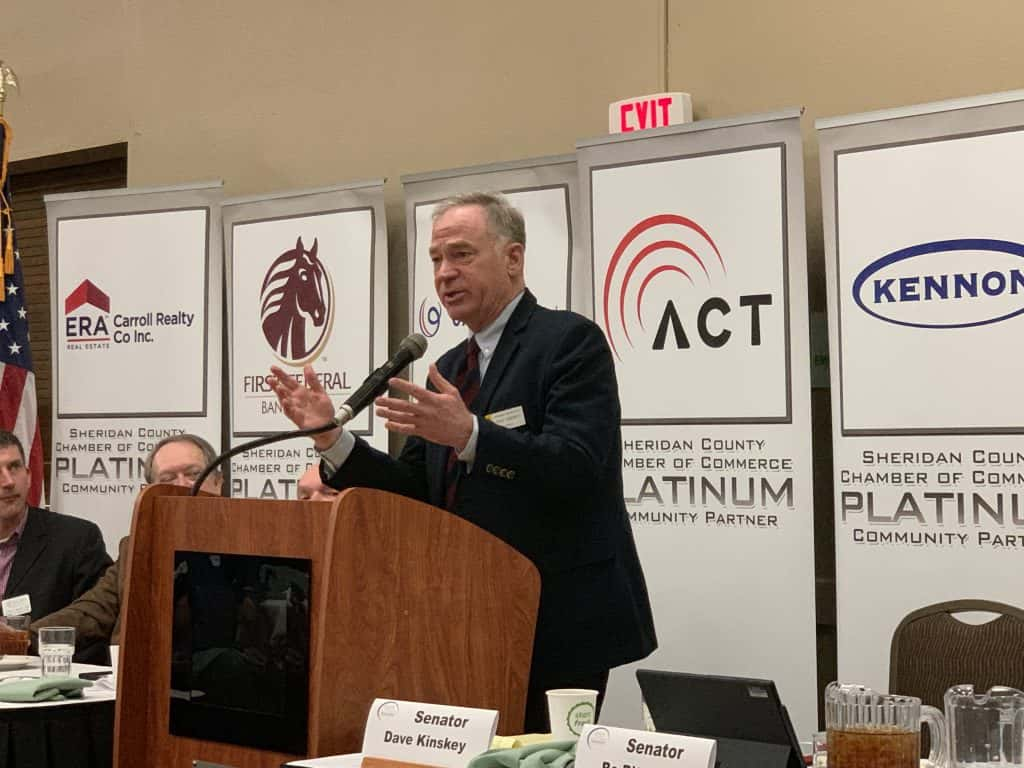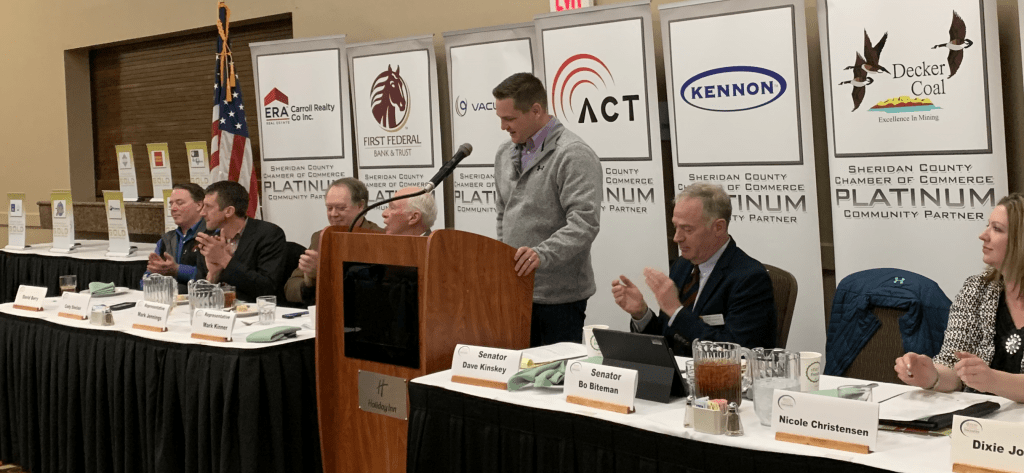 ---