Press Release:
MOORCROFT, WY – Another WYDOT snowplow was struck by a truck while clearing snow in the left hand, passing lane of the westbound lane of Interstate 90, mile marker 159, during a midday run.
A WYDOT snowplow operator was plowing about one inch of light, powdery snow in the passing lane of the Interstate when he was hit from behind by a half ton truck. The plow operator was traveling at about 35 miles per hour at the time. The truck struck the sander causing substantial damage to the sander, but none to the plow truck. The truck received significant damage. No injuries were reported.
This is the second incident this week on I90. Wyoming Highway Patrol Trooper Brandon Morton stated the incident was likely a result of poor visibility created by the snow cloud and from following the plow too closely.
WYDOT strongly encourages all drivers to increase their following distances when snow removal operations are occuring on our highways. What you may experience as good visibility and passing conditions may quickly change if the snowplow encounters changing snow conditions.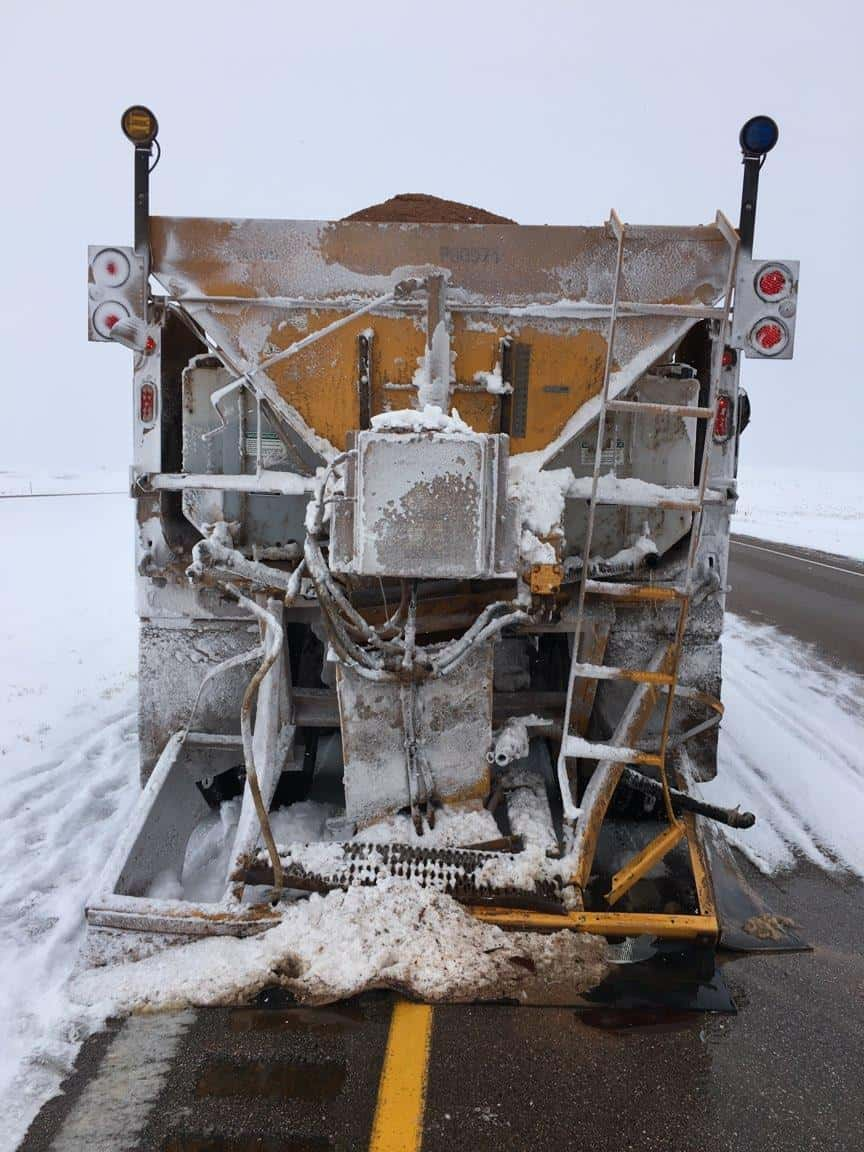 ---