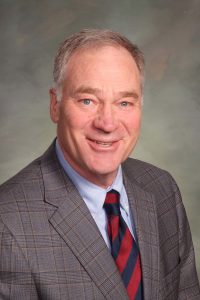 The possibility of a future Bull Creek Reservoir has been in the news periodically since Johnson County Commissioner Bill Novotny successfully lobbied Governor Mead and the 64th Wyoming Legislature on the importance of the proposed watershed effort.
A few days ago, State Senator Dave Kinskey had the opportunity of touring the proposed site with two influential members of the State Senate…
According to Kinskey, the project is a complicated one and having an opportunity for Senators Driskill and Hicks to see the area firsthand was important…
One hurdle that appears to be ahead of Bull Creek's receiving state support is the fact that the watershed already contains water that is "appropriated", in other words, spoken for.
All the more reason for more influential legislators to be "educated" on the benefits of the proposed reservoir.
---