Story By: Spencer Porden
SHERIDAN, WY— The Sheridan Community Land Trust (SCLT) was able to raise over $12,000 for the Red Grade Trails System at Black Tooth Brewing Company last month.
SCLT hosted the event on February 26th in order to make it easier for the public to submit comments to the U.S. Forest Service on the proposed extension of the Red Grade Trails System. According to a press release from SCLT, attendees were encouraged to submit written comments about a draft environmental assessment of the Red Grade Trails proposal USFS issued in February. Those comments, due March 11, are considered by Forest Service personnel to prepare a final environmental assessment.
Director of Marketing and Development for SCLT, Chris Vrba, explained how the community pint night came about.
Vrba added that a private donor in the community offered to contribute $10 for every pint sold during the two-hour event and match contributions up to $10,000. On top of that, Black Tooth Brewing donated $1 for every pint sold.
According to the press release:
"The proposal is about new opportunities," remarked SCLT Executive Director Brad Bauer. "If approved, it'll mean new opportunities for hikers, new opportunities for bikers, and new opportunities for horseback riders and many other non-motorized users to explore and enjoy the beauty of the Bighorns."
To have those opportunities, Bauer said, SCLT's proposal would need to be approved, which is why comments from the public were so important. To help people share their comments, SCLT staff provided "comment packets" to interested attendees. Those packets included information on what USFS required for a valid comment, benefits of the proposal, pen, paper, and an envelope addressed to USFS complete with a stamp.
"Our goal was to make it as easy as possible for people to share their comments about our proposal with the forest service," Bauer explained, adding that it was an excellent chance to help people productively engage in the decision-making process about public land use.
"We're thankful the USFS provided this opportunity for people to weigh-in on our proposal," Bauer relayed. "We believe Red Grade Trails will be an asset to the community for years to come."
The next day, SCLT staff delivered a bundle of envelopes to the post office, though Bauer believed a good number more will make their way to the USFS office. "We had many more empty spots on our label sheets. Plenty of people said they'd use the packet to write their comments at home because they wanted to raise a glass to Red Grade Trails."
A total of $12,323 was raised during the Community Pint Night and Red Grade Trails Comment Party.
"A big thank you goes out to everyone who came to Community Pint Night, and an extra thanks to Black Tooth Brewing for hosting us," remarked SCLT President Mike Evers. "We were thrilled to see so many people come out to share with us what they love about Red Grade Trails – and they raised $12,323, too. What a fun night!"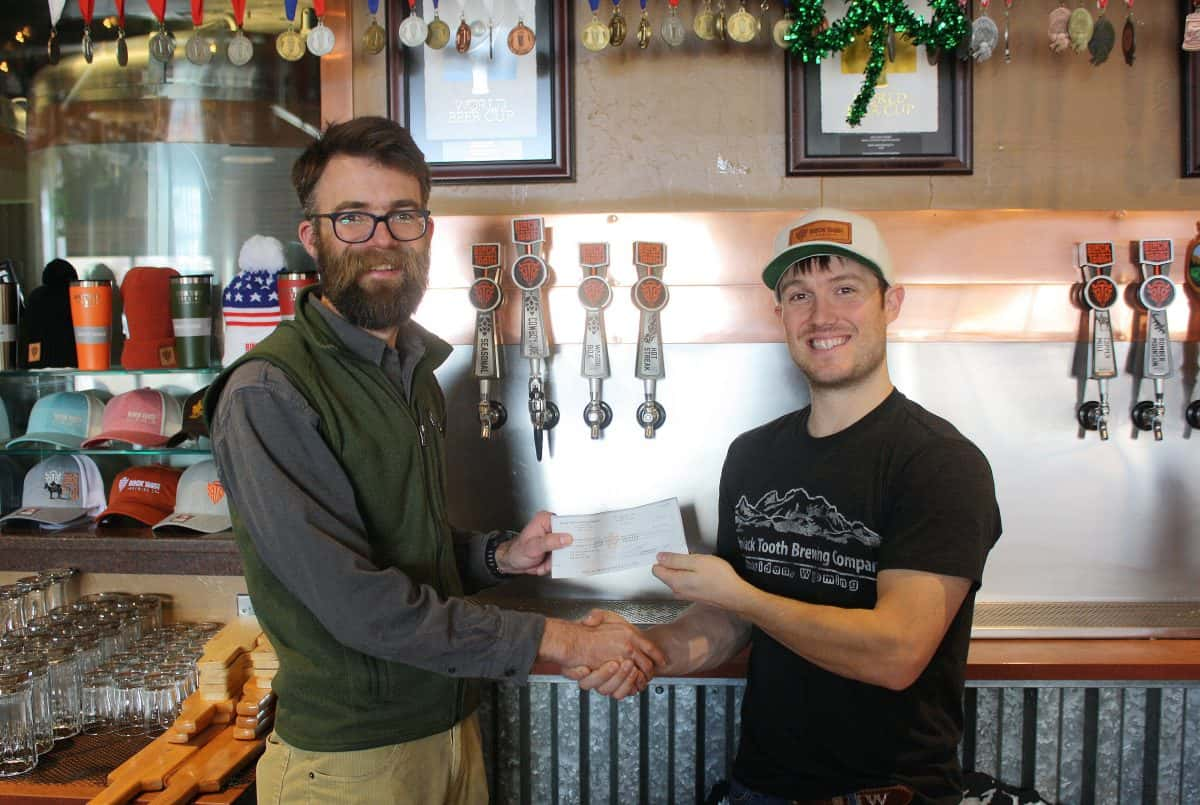 ---