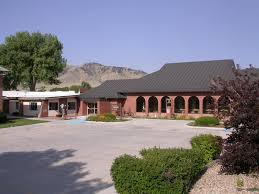 Update… 2/5/19:
At yesterday's public meeting on the VA skilled nursing facility, the Johnson County Healthcare Center offered a Memorandum of Understanding (MOU) to the Johnson County Commission and the Buffalo City Council.
Under the proposed agreement, the healthcare center would be able to seek a higher tax levy in the event it is "negatively impacted" by the veterans' facility if it is built in Johnson County.
The additional levy would help in recruiting and retaining CNAs and meeting other staff shortages.
The MOU was not signed but the council and commission agreed to consider the agreement during meetings today.
Yesterday's public meeting on the proposed VA skilled nursing facility opened the dialogue between the medical staff at the Johnson County Healthcare Center, the Johnson County Commissioners and the Buffalo City Council.
Dr. Blaine Ruby addressed the hospital's concern over providing quality care of the veterans…
According to Ruby, the lack of available nursing aides was also a concern.
Commissioner Bill Novotny praised the open communication with the healthcare's Interim CEO John Osse over the past few days…
Novotny referenced the state's 2016 analysis that the Veterans' Home should be rebuilt and include a skilled nursing staff.
A representative of the Veterans' Home estimated that the new facility would need to add approximately 10 new staff members by the time it would open.
The public meeting to discuss the Buffalo as the site of the proposed skilled nursing facility for veterans was scheduled for 7am this morning at the Johnson County Healthcare Center.
Those in the medical field have expressed concern that the facility would "steal" nurses and nurse's aides from nursing homes and assisted living centers.
City and county officials believe Buffalo is the best place for the state's veterans and would bring growth and stability to the local economy.
Chamber of Commerce CEO Mark Smith was present during the Wyoming House of Representatives debate over the location and had this to say…
The meeting was planned in an effort to find common ground between the two schools of thought.
The house bill with Buffalo as the favored site now awaits Senate action.
---