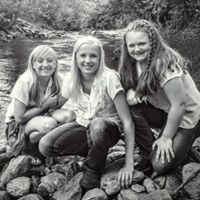 The popular band Prairie Wildfire will lend their voices for a good cause on Saturday night.
Actually it's a cause that will benefit each of the band members indirectly.
Morgan Blaney, Holly Qualm, and Sage Palser make up the up and coming band and their also very active high school students who are involved in a number of school functions.
They'll be performing at the Bison Backers Fundraiser Dinner & Auction at the Bomber Mountain Civic Center.
Funds raised at this bi-annual event help support all Buffalo High School activities.
Here's what Activities Director Ryan Mader had to say about the event…
A number of great items will be auctioned at the event following a dinner catered by Chef Sam Bayless.
Tickets are $30 each and $50 for a couple.
---