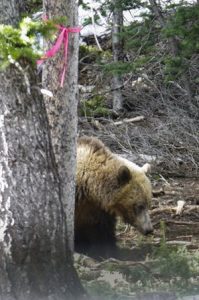 Concern over grizzly bear sightings and a bear attack near Cody last week has resulted in a series of meetings planned by the Wyoming Game and Fish Department.
Earlier this summer, the Grizzly Bear was removed from the endangered species list and the state is now managing the population.
The planned meetings will be an opportunity for those who are interested to weigh in on all components of grizzly bear management.
One such meeting will be held at 6pm next Thursday at the Game & Fish Regional Office in Sheridan.
---