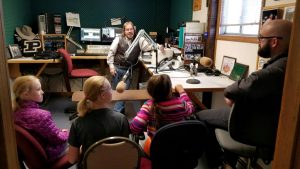 A group of young girls have found a unique way to help victims of the hurricanes that devastate several southern states of the nation as well as Puerto Rico.
"Help in the Hurricane" was the brainchild of 6 young ladies at Summit Church in Buffalo…
Along with Lily Dunlap, the rest of the group consists of Molly & Ashley Andrews, Addison Hein, and Amaya Stensus, and Grace Albright.
According to Summit Youth Pastor Matt Aspinal, the girls are working with Poured Out International in making sure the fruits of their efforts reach those in need…
The toy sale and silent auction is set for Saturday, October 21st from 10am to 1 in the afternoon at Summit Church.
---