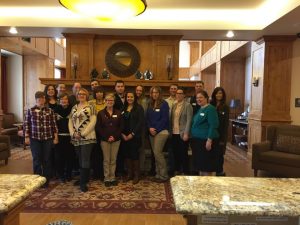 Diversification in Agriculture was the primary topic for Leadership Johnson County Class III earlier this week.
This month's program included a trip to the Zesas Ranch where according to Derek Andrews and Carmen Christian, the class learned first-hand how agriculture has had to respond to the changing tastes of consumers…
The class also took a trip to the Buffalo Livestock Auction and Andrews was impressed…
Andrews is a graduate and Director of Sheridan College in Johnson County.
Christian is employed at the Buffalo Senior Center.
The class will visit downtown Buffalo next month.
---