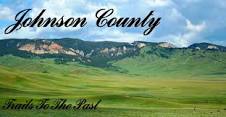 A new and updated set of regulations governing small septic systems in Johnson County was adopted by the County Commission on Tuesday.
The regulations governing wastewater treatment of 2,000 gallons or less outside of unincorporated areas of the county also include the methods of enforcement should septic systems be installed improperly.
County Planner Jim Waller told the Commission that the required public comment period had been completed and the new policies are now posted on the county's website.
---