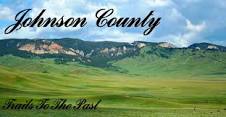 Buffalo and Johnson County residents have today and tomorrow to take advantage of the annual Free Landfill Days.
In an effort to rid the city and county of no longer useful items that accumulate over the winter months, city and county governments cover the fees at the landfill.
Vouchers are available at city hall or the courthouse, with city residents providing a paid water bill and vehicle information.
County residents must only provide the license plate number for the vehicle to be used for the landfill trips.
The Johnson County Landfill will be open from 7:30am to 4:30pm both days.
---