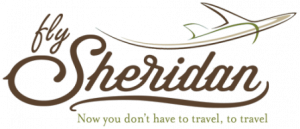 The second year of air service from Denver to Sheridan with Denver Air Connection is being recognized by the Sheridan/Johnson Counties Critical Air Service Team, or CAST.
A celebration of the milestone is planned this afternoon at the Sheridan County Airport between the hours of 2 and 5pm.
The event is open to the public, with refreshments available and a drawing for a round-trip ticket to Denver.
Free scenic flights were offered through Denver Air Connections beginning on the first of the month and continuing through Sunday, with most of those booked very quickly.
The air service has earned a solid reputation of reliable and consistent flights to and from Denver in the 2 years of operation.
For information on the Denver Air Connection flights, visit www.flysheridan.com.
---