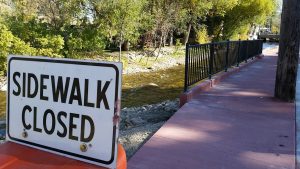 The railing for the cantilevered walkway along Clear Creek in Buffalo is in the process of being installed.
Simon Contractors began the installation late last week between Main Street and Western Avenue.
The walkway is the final piece of the Lobban Avenue Project and finally connects the two pieces of the Clear Creek Trail System.
---