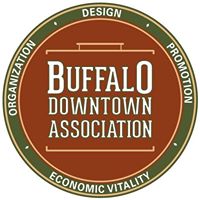 The Farmers' Market in downtown Buffalo will kick off its summer season on Wednesday at 5 o'clock in the afternoon.
Sharon Nadeau, the executive director for the Buffalo Downtown Association is excited about this year's market…
The event will be held every Wednesday through mid-September and will last from 5 to 7pm.
During the market, and for an hour before and after, Fetterman Street between Main and Lobban Avenue will be closed to allow vendors to set up their booths.
---