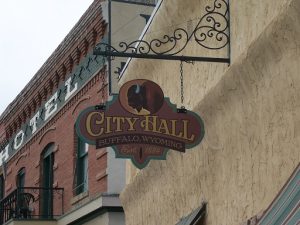 The City of Buffalo will be retaining the it's sanitation services.
Following presentations by Bald Mountain Sanitation's Scott Gruntmeier this summer, the city council advertised for RFP's or requests for proposals clearing the way for the city to out-service its garbage collection services.
Mayor Mike Johnson announced on Tuesday afternoon that the city had received just one RFP, that one from Bald Mountain Sanitation, in the amount of $432,500…
Councilman Scott Madsen's motion to reject the proposal was passed unanimously.
---