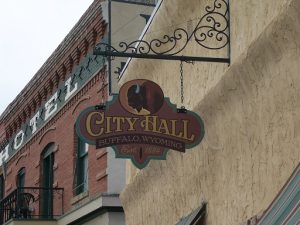 The Buffalo City Council's decision to bring residential and commercial sanitation services into the city's full control drew the ire of at least one local business owner.
Michael Markovsky confronted Mayor Mike Johnson over the decision not to renew Bald Mountain Sanitation's permit to collect garbage within the city limits…
The mayor pointed out that the primary reason for the decision is based on the fact that sanitation is one of 5 critical services that the city is charged with providing
Bald Mountain's effort to either handle all the city's sanitation or to retain the customer base built over the past few years was denied in recent council actions.
In fact, the city accepted a bid for a "demo" sanitation truck in the amount of just under $259K during Tuesday night's meeting.
The city also contracted with Bald Mountain Sanitation to provide temporary assistance as they prepare to handle all collection efforts within the city limits.
---