Story by: Spencer Porden
Sheridan's Black Tooth Brewing Company has joined a special effort put on by breweries around the world to raise money for victims of the "Camp Fire" which destroyed the town of Paradise, California just last month.
Black Tooth's Quality Assurance Director, Ruth Martin, said that the Sierra Nevada Brewing Company, which is based in California, started the relief effort by pledging to donate 100% of the profits from their "Resilience IPA" to fire victims. Sierra Nevada then released their recipe to breweries across the world, all which have pledged to donate their proceeds back to victims of the fire.
Martin explained that the decision to participate in the program was easy, especially since she has direct ties to Paradise, and the Sierra Nevada Brewery.
Blacktooth will release the beer once it's finished brewing in the 3rd week of January. All proceeds of the Blacktooth Resilience IPA will go directly to people affected by the Camp Fire.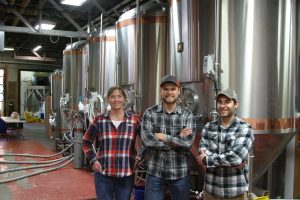 ---