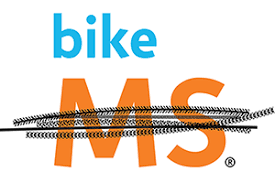 More than 300 bikers are expected at Sheridan College this weekend.
Those are not the kind who would be on their way to Sturgis… instead they are cyclists who will be riding in the 2017 Bike MS Big Horn Country Classic.
MS holds these two-day events in various states every year to raise funds for use in the battle against multiple sclerosis.
For Ron and Kathleen McPhee the effort to fund research to fight the debilitating disease is personal…
Wyoming has one of the highest rates for MS in the nation with 1 in 350 contracting the disease compared to the national average of 1 in 750.
Each participant in the bike classic are expected to raise $300 in pledges and the annual proceeds for the Big Horn Classic is about $250,000.
On Saturday, the bikers will leave Sheridan College and travel to Buffalo via Ucross on Hwy 14.
Returning to Sheridan that evening for an overnight stay, the contingent of cyclists will then go north to Dayton.
Bike riders will have the option taking a longer route to Sand Turn in the Big Horns or returning to the college.
---