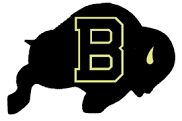 Buffalo High School's award-winning band will be hosting a four-school marching band competition tomorrow evening at Mike Moon Field.
The event is a preliminary competition held prior to the state competition scheduled in Casper on Saturday, October 14th.
Band Director Jason Bennett discussed the upcoming state competition with Big Horn Mountain Radio…
Bands from Campbell County High School, Wheatland, and Cody will participate in Thursday's competition.
---