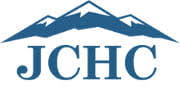 Update:
The annual blood screenings will continue at the Johnson County Fairgrounds through Friday.
According to the Johnson County Healthcare Center's Julia Bettinger the cost of the screenings remains unchanged from last year…
Those planning to have their blood tested are encouraged to drink plenty of water and take prescribed medications as usual.
Fasting for 12 hours is recommended prior to the screenings.
The Johnson County Healthcare Center's annual blood screenings began Monday at the fairgrounds.
The healthcare's Julia Bettinger spoke with Big Horn Mountain Radio about the type of screenings available…
The screenings will continue through Friday from 7 to 10am.
This year's Johnson County Health Fair is scheduled for Saturday March 16th
---