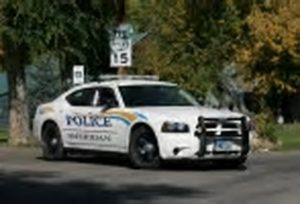 A small child, thought to be about 2 years of age, was struck by a train at around 10 on Monday morning.
The Rocky Mountain Ambulance and the Sheridan Police Department responded to the incident at the 1st Street Crossing in Sheridan.
Sheridan Police reported that the boy as alert and crying as he was transported by ambulance to the Sheridan Memorial Hospital.
He has since been transferred to the Children's Hospital of Colorado as a precautionary measure.
The crossing was closed for several hours today and Big Horn Mountain Radio will provide an update when more information becomes available.
The identity of the victim who was crossing the tracks while accompanied by adults and other children has not been identified.
The circumstances of the accident are under investigation by the Sheridan Police Department, the Wyoming Highway Patrol, and BNSF.
---