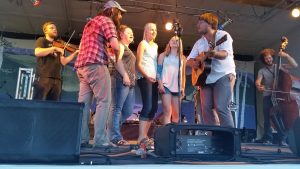 The 13th Annual Big Horn Mountain Festival lacked nothing in the music and excellent weather.
The attendance, however, appeared to be smaller than usual.
Those attending were truly lovers of music and enjoyed what they heard… from the ever present Jalan Crossland Band to the lovely voice of Dale Ann Bradley…
The performance of Horseshoes & Hand Grenades appeared to draw the most enthusiasm from the fans of bluegrass music…
Local favorite Prairie Wildfire also performed along with Sheridan groups the Two Tracks and the Craft Brothers.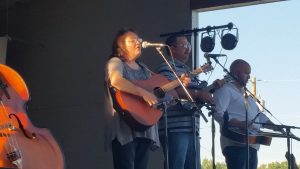 ---