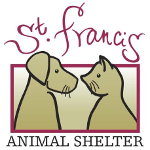 The St. Francis Animal Shelter will be conducting a low-cost vaccination clinic tomorrow.
The annual event will include a free clinic and according reduced pricing for pet vaccinations and micro chips.
The Shelter's Nikka Roche spoke to Big Horn Mountain Radio of the importance of micro-chipping for pet owners…
Vaccinations will cost only $10 and the micro-chip process is just $20 per pet.
Food and live music will be included in the clinic from 10 in the morning until 1 in the afternoon.
---